Simple and Easy Accounting and Tax Prep for Salons
Like QuickBooks, but easier…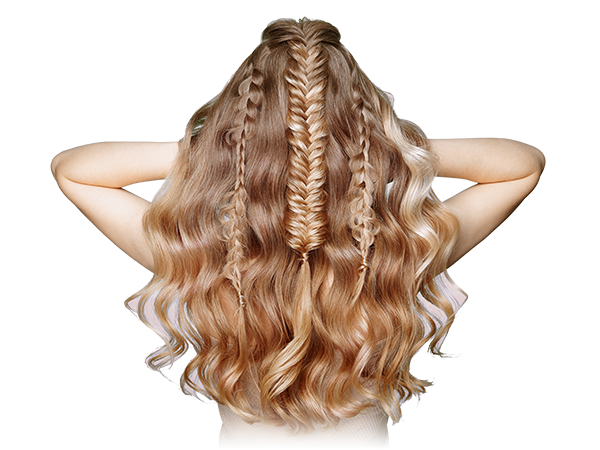 this tool is simple, easy, and beautiful!
As a small business owner, you know you should have a good record of your business' finances but it's time consuming and error prone. Drop your numbers into Salon Accounting and we'll automatically help calculate all your numbers and help prepare your quarterly and annual taxes!
Salon Accounting Made Easy
A simple way to keep track of your salon's income and expenses!
The weekly journal is a simplified view of your week. At the end of the day, drop in your totals and you're done!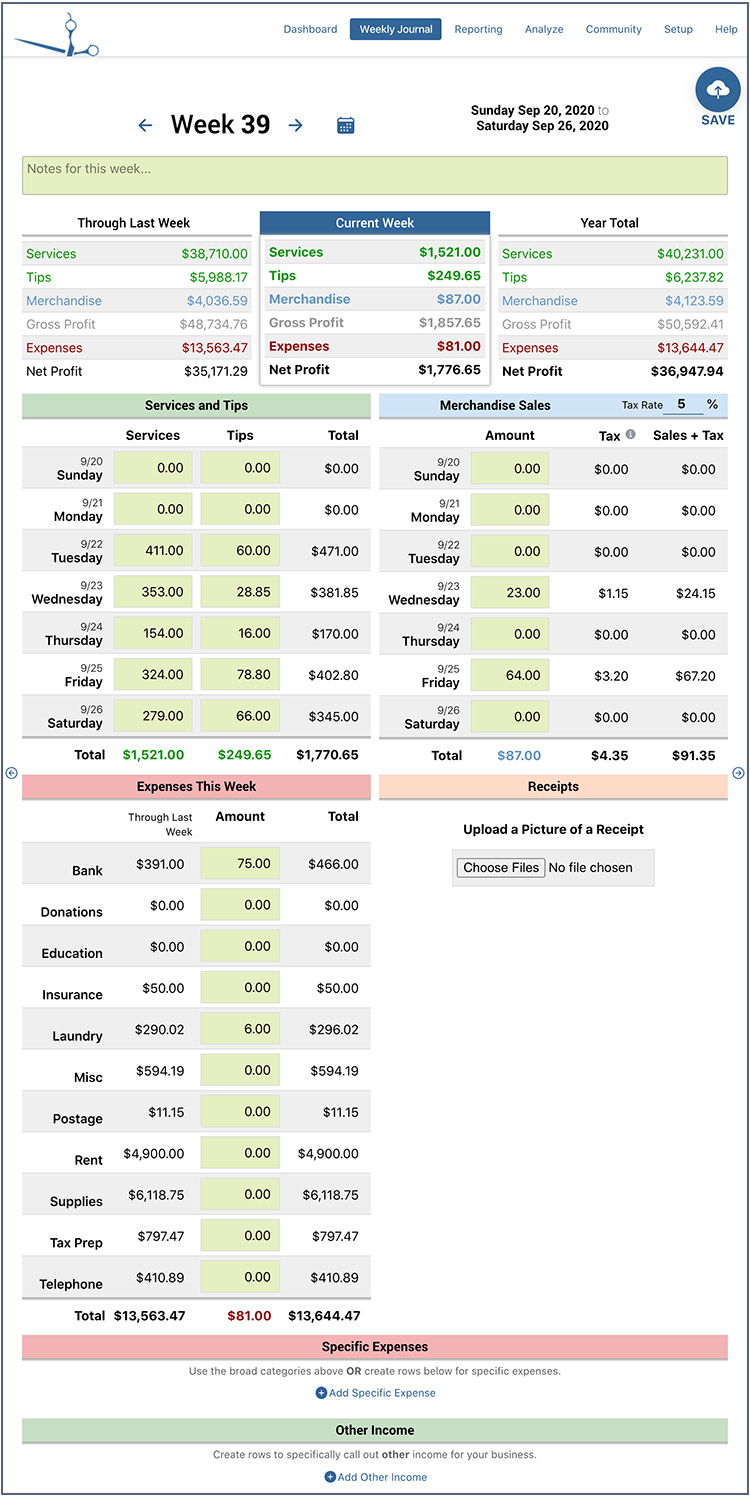 Schedule Appointments Online
Optional Feature – The external site, Schedule.Salon, gives your clients (and new customers) a landing spot to learn more about your business and request an appointment online. Or bring your own appointment book and leverage just the accounting features.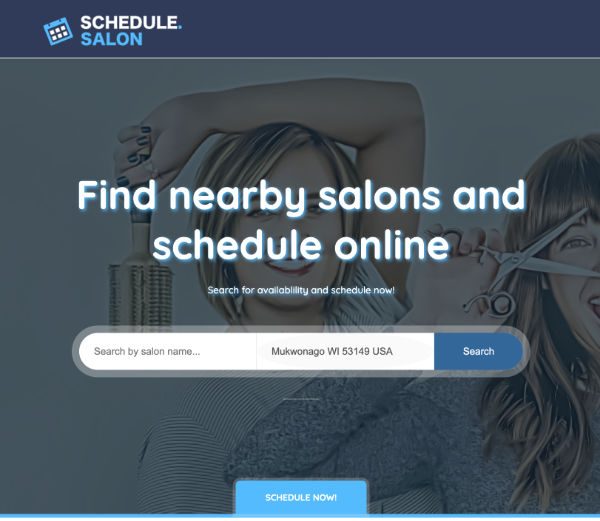 Clients, Appointments and Payments
Optional Feature – Accept client payments and setup your default tip options, payments will be automatically deposited in your bank account. Payments secured with Stripe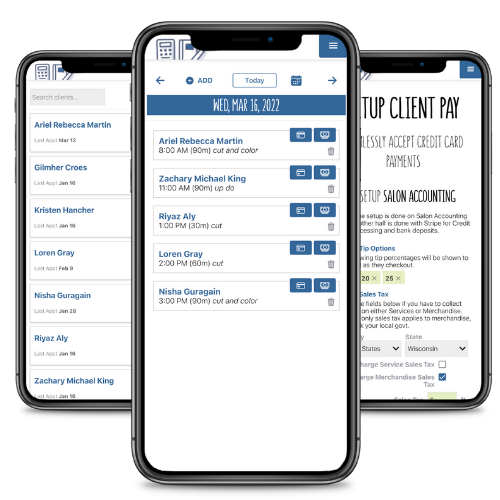 Free Trial
No credit card required to signup
See how simple and easy it is
Love it for 14 days
Subscribe when you're ready
Monthly Subscription
Get tax organized and ready
Import credit card transactions
Cancel anytime, No commitments
Data is secure and backed up
Print out a beautiful Profit and Loss statement, bring your own accountant, or partner with us to help you with your tax obligations. Quarterly Estimated Taxes and Annual Tax Prep!
Avoid a Costly Tax Audit
You decide what to claim, we just help you track it
Testimonials
Here's what other Salon Owners like you have said,
There is nothing QUICK about quickbooks. Salon Accounting is straight forward, to-the-point, and lets me simply enter the numbers that matter.
Salon Accounting has made my accounting so much easier, faster, and less expensive compared to other online systems. I look forward to seeing my business grow with this great tool!
Salon Accounting has drastically improved my business by allowing me to focus less on my bookwork and more on my talent and getting more customers!